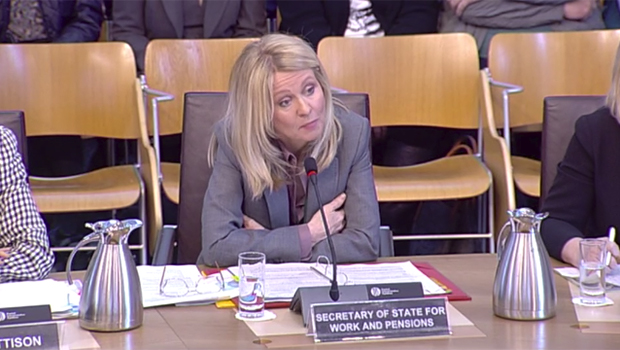 The Secretary of State for Work and Pensions Esther McVey has caused outrage after claiming that the "rape clause" offers the chance for victims to get help.
The comments came as she was speaking to the Social Security Committee of the Scottish Parliament. Recent reforms of the child tax credit law mean that only two children are now eligible for them and a third child is only available if the mother informs the Department for Work and Pensions that they were conceived through rape.
Ms McVey explained to MSPs that having to give traumatic details to DWP staff was offering the victims "potentially double support".
Scotland's First Minister, Nicola Sturgeon commented:
"To me that just illustrates how out of touch Esther McVey and the Tory government are on these really sensitive issues of social security policy.
"I think most people think the rape clause is just abhorrent – the very notion of asking a woman or expecting a woman to prove she has been raped in order to access benefits for her children, no woman should even have to contemplate that, so to try to justify that by saying that it offers some benefits, I think, adds insult to injury."
There was support for this view across most shades of political opinion in Holyrood with Labour describing Ms McVey's position as "skin crawling" and the Greens slammed her for trying to  "defend the indefensible".
In a stormy hearing at Holyrood, the public gallery let the Tory Minister hear their discontent and the meeting was adjourned twice as tempers became frayed in the audience.
SNP MSP Ben MacPherson went on to describe the new system of benefits called Universal Credit "cynical and critical" and called on the Secretary of State to apoloise for the "suffering and distress" the roll-out had caused.
Ms McVey claimed Universal Credit was "fit for purpose" but Paisley MSP George Adam told her that her approach is "completely devoid from the real world".
Comments
comments