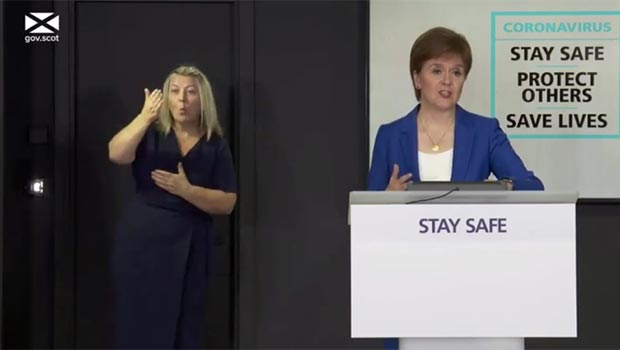 First Minister Nicola Sturgeon has hit back at opposition politicians and sections of the media for their misrepresentation of vaccination statistics. There have been accusations from anti-independence MSPs and media commentators trying to suggest the First Minister has been dishonest about vaccination figures.
The First Minister hit back, explaining that they surely must have been aware that there was no way to reach 100% of the population without making vaccinations mandatory, which she has not done. She said that she assumed a certain level of intelligence from those tasked with interpreting the statistics and that she would have expected a multitude of questions if they had genuinely believed that she intended to introduce mandatory vaccinations, which was the only way the 100% figure could have been realistically hit.
Watch below as the First Minister destroys her critics.
"When I communicate I kind of assume a certain level of intelligence."

The First Minister completely destroyed ludicrous claims by opposition parties that Scotland's vaccine programme is failing. pic.twitter.com/56piMnpUJy

— Marcus Carslaw (@marcuscarslaw1) July 27, 2021
Comments
comments