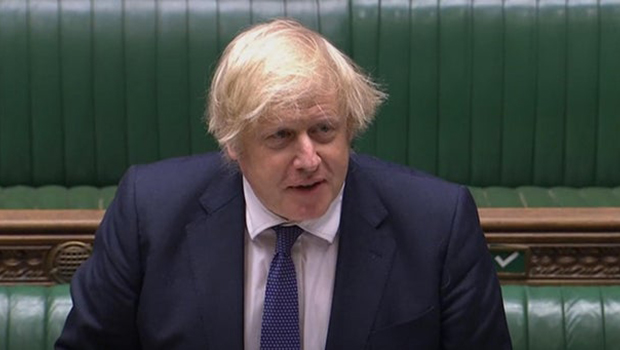 Conservative plans to put union jack flags on playparks and community buildings in Scotland in a bid to derail independence have been met with ridicule and scorn North of the border.
The plans outlined by the Secretary of State for Scotland Alister Jack are intended to bypass Holyrood and allow Westminster to directly fund projects in Scotland which are in devolved areas. Many see the plans as an attempt to undermine the devolution settlement. The funds, which come to around £400 Million will see a similar amount removed from the block grant to the Scottish Government, so while this is being presented as new money and generosity from the UK Government it is actually undermining existing funding commitments.
The Telegraph has reported that the funding is expected to go towards community centres, shared spaces projects, local parks and other schemes "that make an obvious impact on regenerating a local community". The Telegraph also reported one un-named UK Cabinet Minister referring to the British Branding and making the contemptuous comment that: "We want people in Scotland to see where the butter comes from."
Alison Thewliss, SNP MP for Glasgow Central commented:
"Westminster control means cuts to Scotland – not cash. The last time the Tories had control of local spending in Scotland, they diverted funds to their own seats in the south east. As recent events have shown us since Boris Johnson's botched Brexit agreement, Tory promises mean nothing."
She added: "The Scottish Parliament were promised more powers, but they have no intention of doing so. Instead, they plan to do the opposite.
"May's election offers Scotland two choices: more broken promises and austerity measures under Boris Johnson, or the right to decide if Scotland has a progressive future within the European Union as an independent country."
The moves to put union jacks everywhere as some kind of bullwark against independence have been ridiculed on social media.
The UK Government spokesman on union Jack's going up everywhere in Scotland-
– " we want people to know where the butter comes from…."

Speechless…

— Felix Silvestris (@Glenlyon17) February 28, 2021
Thing is, the union flag in Scotland isn't simply associated with the constitutional question, as most commentators down south seem to assume. It's also an icon of sectarianism which folk in Scotland are more than aware of. Not sure it's going to have a positive effect.

— Col (@colken16) March 1, 2021
Oh yes I do love a great ugly Union Jack shoved in my face. Makes me feel all warm and fuzzy about London rule 😡

— Scots Wifey 🏴󠁧󠁢󠁳󠁣󠁴󠁿 🍑 BOTH VOTES SNP (@Scots_wifey) February 28, 2021
I don't think that will work. Scotland will never be at ease in the union while they try to extinguish our identify and force theirs on us. I used to be ambivalent about the union jack. Not any more. I see it as opposition to Scots.

— Fiona Harrison (@fionahtweet) February 28, 2021
Comments
comments