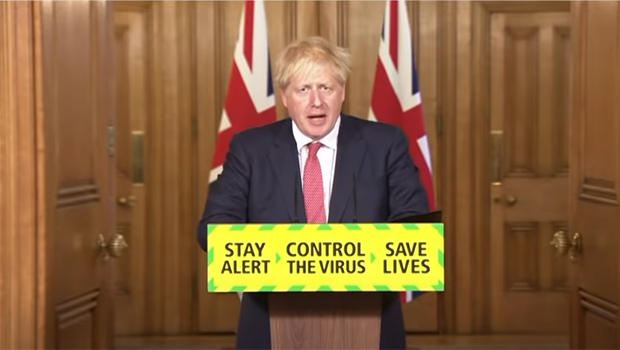 The news that the UK Prime Minister plans to visit Scotland more often in order to bolster support for the Union has been widely met with derision and disbelief North of the border.
It was reported in the Sunday Times that Mr Johnson is on a "new mission to save the Union", as panic takes hold in London over consistent polling that suggests there is a settled majority in Scotland now in favour of independence.
Johnson's approval ratings in Scotland are through the floor at minus 39, compared to First Minister Nicola Sturgeon's at positive 61, a full 100 point gap. In these circumstances, it seems strange to have Johnson front the effort to "save the union" in Scotland. It would appear to be a gift to those who want independence and it is certainly being hailed as such on social media.
As Boris Johnson announces a tour of Scotland here's the latest Commons seat projection. @theSNP up to 58. pic.twitter.com/7mcblEwGtI

— JOHN NICOLSON M.P. (@MrJohnNicolson) July 19, 2020
Yes, welcome Boris 😍😍😍😍😍😍🤣🤣🤣🤣🤣 pic.twitter.com/IPFR7JBse4

— [indy swim] (@indy_swim) July 19, 2020
WELCOME BORIS!
Scotland's fight for Independence is set to get another boost
BORIS Johnson is planning several visits to Scotland in a desperate bid to save the Union.

The Prime Minister will also chair crisis talks with the Cabinet after a surge in support for independence pic.twitter.com/iClVJoadn5

— THE BLACK SALTIRE#FBSI (@80_mcswan) July 19, 2020
So Boris Johnson is 'irritated' about the Scottish problem and is going to Scotland to offer all sorts of wonderful treats .

Let's hope they forget about the time he approved a poem in the Spectator with the line –

'The Scotch – what a verminous race!'

— Al (@AlisonR23040747) July 19, 2020
Looks like Boris is planning on visiting Scotland. Wonder if he'll be going for the traditional "locked down factory outside Aberdeen" photoshoot or maybe he'll choose a nice horse to stand by in Dumfries.

Either way, thanks for the extra percentage points for Yes this'll bring!

— Scottish Green Party Trade Union Group (@SGPTradeUnion) July 19, 2020
Comments
comments